I LOVE Thanksgiving!
Not only because I get to spend much needed quality time with my family, but because of the FOOD!
Thanksgiving is when I get to eat all of my favorite foods and go back for seconds without feeling any ounce of guilt. And I love to cook it too! There is nothing like planning out and executing a delicious Thanksgiving dinner, it's just so rewarding.
This year, however, we will be a having a smaller Thanksgiving with only a few around the table. But no worries, I'm still cooking like it will be a full house (uh hello… leftovers!)
Before I begin sharing my menu with you, I have to remind you that I am pretty lazy when it comes to certain things. I may love to cook but I do not like things to be complicated in the Kitchen, so the way I cook things is pretty simple and easy to do. Which is necessary when preparing such a  large meal on your own.
Anyways, here is what Thanksgiving in my house looks like!
The Turkey!
Of course we have the Turkey. I have never known a Thanksgiving dinner to not have a turkey. Hell, there are many years when my family makes two (one roasted and one deep fried).
I keep it pretty simple when I make my turkey. I usually buy the Creole Butter Injector like this one here, found at Walmart. I just follow the instructions on the label and voila there is a beautiful turkey.
But I have a confession, I actually don't eat the Turkey on the Thanksgiving, Ever!
My Entrée of choice is the Ham!
The Spiral Glazed Ham!
Now this beauty right here! This is my thing. I LOVE spiral ham. I make a ham for every major holiday, just because.
And the best thing about making a ham for Thanksgiving, is the leftover ham I use for Breakfast the next day!
If it weren't for my Turkey loving Husband, I probably wouldn't even bother with the Turkey this year, but he loves his leftover turkey sandwiches.
The Side Dishes
Now let's talk about the side dishes, my favorite part! Every year, I make the same side dishes for the Holidays (Thanksgiving and Christmas).
Here are my favorites…
Macaroni and Cheese
Ingredients I use: Velveeta, Elbow Macaroni, Butter, Milk, Heavy Whipping Cream.
Green Bean Casserole
Ingredients I use: Canned Green Beans, Mushroom Soup, Milk, Cheddar Cheese, French's Fried Onions
Mashed Potatoes
Ingredients I use: Russet Potatoes, Butter, Heavy Cream, Milk
Broccoli Casserole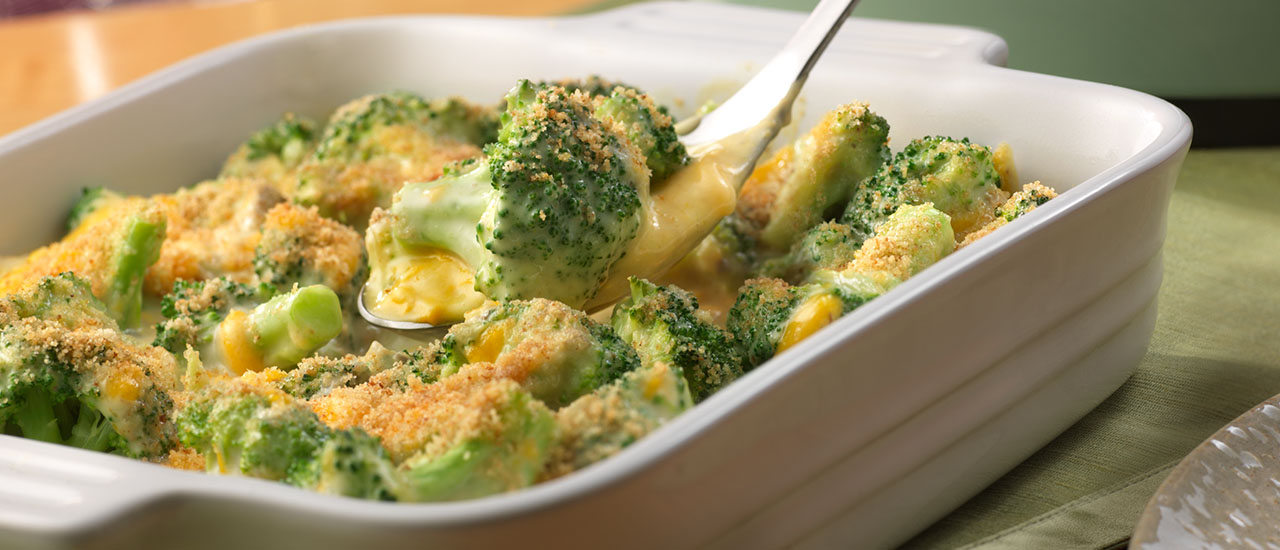 Ingredients I use: Broccoli Florets (frozen), Cheddar Cheese, Mushroom Soup, Ritz Crackers
Deviled Eggs
Ingredients I use: Dozen Eggs, Miracle Whip, Relish, Mustard, Smoked Paprika
Desserts
Oh the PIES.. oh how I love you so! I usually buy all of my pies at the store. I still have not actually made a pie on my own… maybe someone can share their recipes with me…
Pumpkin Pie
With some whipped cream, please!
Pecan Pie
I have literally watched my brother eat an entire one of these at around Midnight after Thanksgiving dinner!
Caramel Pie
Ok, so I do not typically eat Caramel Pie, but my Sister-in-law makes it, and it is absolutely delicious! I suggest trying it at least once in your life, you will not be sorry!
Other Must Haves
Here are a few things we always have outside of the side dishes.
Brown Gravy
I usually buy the Brown Gravy seasoning mix, and make it over the stove. It goes great with the Turkey and the Mashed Potatoes
Rolls
These are the rolls I buy to bake in the oven, because every Thanksgiving needs rolls.
Cranberry Sauce
I am not a fan of Cranberry Sauce, but my family really likes this one. I still want to try making cranberries this year.
So there you have it, That's my Thanksgiving Menu…
What are you having for Thanksgiving?